54 Cedar Meadow Drive

Cape May Court House NJ 08210 USA map

P: 609-463-8330

F: 609-463-8330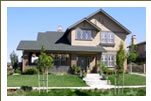 Rovnyak Residence

New construction, using Green materials!

As principle contractor of the projectat 10 Swan Avenue",the Historic Preservation Commission would like to recognize your achievements with a Certificate of Merit.

Karen Higgins

Historic Preservation commission Cape May

With many projects completed over the past 20 years, we invite you to review our portfolio of some of our finished products.

1. Customers come first.

2. We do what we say we're going to do, within an agreed timeframe.

3. Your satisfaction is  guaranteed.


Ross Denham Construction Inc.