Your home is the most important asset you have, so when you're ready to build or remodel, get yourself the best General Contractor in the business!

We've been in business for over 20 years, specializing in residential and commercial construction. We hire only experienced staff that  will have your best interest in mind .We only use the best materials available, and we hold ongoing training and safety seminars to ensure the procedures we use are up-to-date in style and technique.

We are fully licensed , and offer warranty and insurance for all services provided. Most importantly, we work hard to finish each project on time and under budget.

Ross Denham Construction, Inc.




54 Cedar meadow Drive

Cape May Court House, NJ

P: 609-463-8330

F: 609-609-8330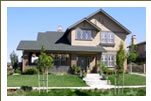 Rovnyak Residence

New construction, using Green materials!


"The Borough of Avalon takes pride in it's citizens and welcomes this opportunity to commend you in your efforts in making our neighborhoods a great place to live"

-Eileen Lukens, Avalon program Administrator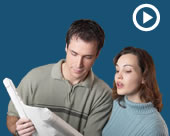 1. Customers come first.

2. We do what we say we're going to do, within an agreed timeframe.

3. Your satisfaction is  guaranteed.